Solutions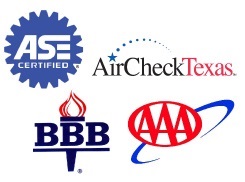 Hours of Operation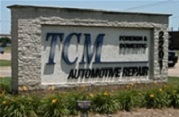 Monday-Thursday 8 a.m. - 6 p.m.
Friday 8 a.m. - 5 p.m.
Most Saturdays 8 a.m. - 12 p.m.
About Us


Your One-Stop Source for Foreign and Domestic Auto Repair!

ASE Certified:




All technicians are ASE ceritified and their advanced training includes ABS diagnostics, Nissan computer diagnostics, Chrysler electronic transmission diagnostics, and enhanced on-board diagnostics.

TCM is a Registered Certified Emissions Repair facility and a member in good standing of the Better Business Bureau.

AAA Approved Repair Facility:




TCM is also an AAA Approved Repair Facility. This is a stamp of approval that is not easy to get and requires a very stringent review by AAA. To qualify for the designation, TCM had to receive a 90 percent or above satisfaction rating from their customers.

As a AAA-Approved Auto Repair Facility, TCM has met and maintained AAA's tough performance standards while providing reliable and courteous service. AAA demands:

Highly qualified automotive technicians who have earned certification by the National Institute for Automotive Service Excellence (ASE).
Full service repair facilities that have the right tools and equipment to provide a broad range of repairs, including tune-ups and repairs to engines, brakes, electrical systems, suspensions and heating/air conditioning sytems.
Service reputation and workmanship that meets your own tough, demanding standards. Before AAA approves a facility, they even ask past customers what their experience has been with that facility.

We are very proud to have met AAA's high standards in auto repair.